Expert Electrician for Home Electrical Installation and Repair near Marbella
Step 1: Complete the form
Typically, we respond within an hour
Electrical installations and repairs are an integral component of life for homes and businesses alike, and finding an experienced electrician is crucial to its success. Here at Vargaluz we pride ourselves on offering expert electrical installation and repair services on the Costa del Sol – from installing sockets and lights to diagnosing complex faults our team of electricians is fully capable of handling any electrical job no matter how large or small. One of our expertises lies in home electrical installation. No matter whether it is new construction or renovation, our team can design and install an electric system tailored specifically for you and your unique requirements. We work closely with clients to understand their vision while offering personalized solutions that enhance both functionality and aesthetics of their living environments. At our electrical components installation service, we install everything from sockets and lights to smart home systems and fuse boxes. Our team only uses high quality materials and equipment, ensuring your electrical system is reliable, efficient, and safe. In all installations we focus on energy efficiency so as to save money on energy bills while decreasing carbon footprints. As well as offering installation services, we also specialize in expert fault finding and repair. Electrical faults can be frustrating and potentially hazardous; therefore it is imperative that they are addressed as soon as possible. Our team of highly-skilled electricians is equipped to quickly detect and repair even complex electrical faults quickly and effectively. Electrical faults can be disruptive and inconvenient, which is why we strive to provide fast and effective solutions. We work efficiently to minimize downtime and restore full functionality as soon as possible. Furthermore, safety is at the core of all our repair services: our repairs ensure compliance with applicable codes and regulations. At Vargaluz, we take great pride in our commitment to customer satisfaction. Electrical installations and repairs can be stressful experiences; therefore, our team strives to make them as smooth and stress-free as possible for our clients. They're friendly professionals always ready to answer any inquiries about your electrical system. Vargaluz offers expert electrical installation and repair services on the Costa del Sol. Our team of experienced electricians is well equipped to tackle any electrical job from installing sockets and lights to diagnosing complex faults and repairing them. We prioritize safety, efficiency and customer satisfaction in all our services – so contact us now and find out how we can enhance the electrical systems in both your home and business!
Vargaluz – Electrician in and around Marbella is dedicated to providing the highest quality electrical services to the residents of Marbella, Estepona, Mijas and surrounding areas of the Costa Del Sol. Our team is composed of highly trained, experienced and certified electricians who offer efficient and reliable solutions for any electrical issue you may have. We specialize in emergency repairs, home installations and maintenance services, so that you can guarantee a safe and comfortable environment for yourself and your family. Don't hesitate – contact us today for a free consultation and discover how our solutions can meet your unique requirements. At Vargaluz, we understand the importance of having a quality electrical system and the need for modern conveniences to enjoy daily life. With many homes still having pre-1973 systems, the risk of breakdowns and malfunctions is much greater. To avoid any inconvenience, our team of experienced technicians are available 24/7 to provide any necessary electrical services. Let us take the hassle out of your home maintenance and allow you to focus on the more important aspects of life.
Experienced Electrician on the Costa del Sol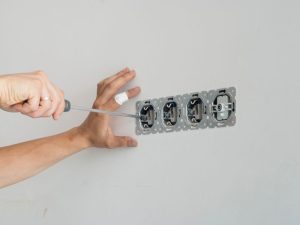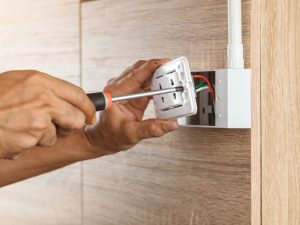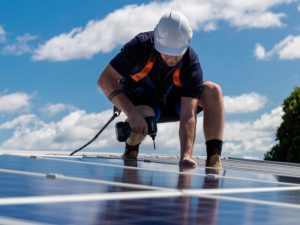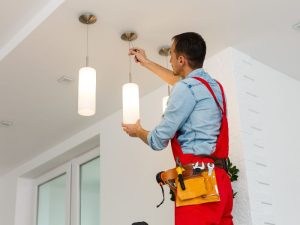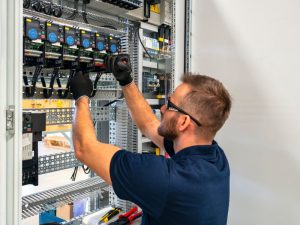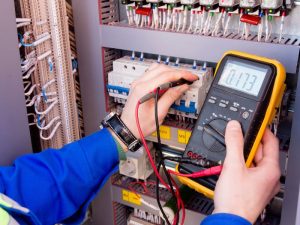 5.0 Rating From 3 Reviews.
I filled out the form on the website. They replied in 30 minutes and fixed my faulty socket so I could use my fridge. Many thanks Russel M
A good electrician is hard to find. It is clear that these guys have a vast amount of knowledge that has been gathered from Hungary and England.
I was having an issue with my lights, which had been installed by someone else. I sent a WhatsApp message with some pictures of the problem, and Greg got back to me right away. He arrived the same day to help out, and it turned out that the lights had been installed incorrectly. I was so grateful that he was able to come so quickly and sort out the issue. I was happy with the service.