Step 1: Complete the form
Typically, we respond within an hour
English Speaking Electrician near Mijas
Are you in Mijas and require an English-speaking electrician? Don't look any further – our team of professionals are here to meet all of your electrical needs, including emergency assistance or help with smart home installation and maintenance. Don't hesitate to get in touch if this sounds like the service you require! At our company, we take great pride in our ability to provide outstanding electrical services throughout Costa del Sol and the surrounding area. Our highly-skilled team is skilled at offering light installation, solar panel maintenance and more. One of our most in-demand services is light installation, including LED lighting. LEDs have become increasingly popular due to their energy efficiency and long lifespan; our team can install these high-quality solutions into your home or business and save you money on energy bills over time. As part of our expertise, we also specialize in solar panel installation and maintenance. With an increased emphasis on sustainability and renewable energy sources, more individuals are turning to solar panels as a source of power for their homes or businesses. Our team can assist in installing and maintaining them to ensure that they work optimally and efficiently.
Additionally, our installation services, we also specialize in smart home installation and maintenance. Smart homes have quickly become popular due to their convenience and control – with our help, your home can become smart home equipped with automated lighting controls, temperature controls, and more! At Vargaluz Electricians, we understand emergencies can strike at any time and are committed to offering emergency electrician services around the clock. No matter whether it's an outage or more severe electrical problems, our team is on standby 24/7 ready to assist with rapid service response times for emergency situations. We value promptness as much as possible when responding swiftly. At our company, we pride ourselves on delivering top-tier electrical services that our clients can rely on. Electrical issues can be frustrating and stressful; that is why our goal is to make the process as painless and stress-free as possible for each of our clients. From routine maintenance services to emergency responses, our team is here for you. If you need an English-speaking electrician in Mijas, look no further than Vargaluz. With years of experience and our dedication to quality service, we're certain that we have all of your electrical solutions covered. Get in touch with us now to discover more or arrange a meeting; we look forward to speaking to you!
Small electrical repairs and fault finding in Mijas
Are you a homeowner in need of small electrical repairs in Mijas, but not quite sure who to turn to? Look no further! Our team of local electricians specialize in minor electrical repair work and fault finding, making us an excellent option for homeowners seeking expert electrical services. At our company, we recognize the frustration associated with electrical issues can be frustrating and inconvenient. That is why we prioritize small repair jobs to quickly address any issues you might be experiencing – be it faulty switches or circuit breakers tripping. Our team is here to assist! Experience has provided us with the knowledge and skills required to diagnose and repair various electrical issues quickly and effectively. We recognize that even minor issues can have a dramatic effect on your daily life; that is why we take each job seriously and act quickly in finding solutions to them. Our team is committed to delivering top-quality service for each and every one of our clients, whether large or small repair jobs are involved. Our goal is to deliver you a dependable and long-lasting solution you can rely on. For all of your small electrical repair work needs, don't hesitate to get in touch with our team of local electricians. No matter how big or small they may seem, our experts are ready and willing to assist with whatever electrical tasks need doing – call now or stop in today and arrange an appointment – we look forward to meeting you!
Emergency electrician in Mijas
Electrical emergencies can happen anytime, anywhere, and they require immediate attention from qualified electricians. Our company specializes in providing prompt responses to electrical emergencies, with a team of emergency electricians available 24/7/365. We understand the urgency of electrical emergencies, and we're committed to providing fast and affordable emergency electrical services. We offer competitive pricing for all of our emergency services without compromising on quality, and we pride ourselves on our exceptional customer service. Our emergency electricians are fully licensed and insured professionals who use the latest tools and technology to assess and resolve electrical problems quickly. Safety is our top priority, and we ensure that all of our solutions adhere to all electrical codes and regulations. We know that dealing with electrical emergencies can be stressful, which is why we strive to make the process as stress-free and seamless as possible. From the moment you call us, we'll be there to guide you through the process and provide you with the best solution for your situation. So if you're in Mijas or the surrounding areas and you need reliable and affordable emergency electricians, look no further. Our team of experts is here to help you get back to normal as quickly as possible. Save our number now so you can call us anytime you require emergency electrical help. With fast response times, competitive pricing, and exceptional customer service, we're the premier emergency electrical services provider in the area.
Electrical installation & maintenence in Mijas
Looking for expert electrical installation and repair services on the Costa del Sol? Look no further than Vargaluz! Our team of experienced electricians can handle any electrical job from installing sockets and lights to diagnosing complex faults and repairing them. We specialize in home electrical installation, designing and installing electric systems tailored specifically to your unique requirements. We use only high-quality materials and equipment to ensure your electrical system is reliable, efficient, and safe. Our installations focus on energy efficiency to save you money on energy bills and decrease your carbon footprint. We also offer expert fault finding and repair services to quickly detect and repair even the most complex electrical faults. Safety is at the core of our repair services, and we ensure compliance with all applicable codes and regulations. At Vargaluz, we pride ourselves on our commitment to customer satisfaction. We understand that electrical installations and repairs can be stressful experiences, which is why our friendly professionals strive to make the process as smooth and stress-free as possible for our clients. So whether you need an electrical installation, repair, or just some expert advice, contact Vargaluz today!
About Vargaluz
Vargaluz – Electrician in and around Mijas is dedicated to providing the highest quality electrical services to the residents of Marbella, Estepona, Mijas and surrounding areas of the Costa Del Sol. Our team is composed of highly trained, experienced and certified electricians who offer efficient and reliable solutions for any electrical issue you may have. We specialize in emergency repairs, home installations and maintenance services, so that you can guarantee a safe and comfortable environment for yourself and your family. Don't hesitate – contact us today for a free consultation and discover how our solutions can meet your unique requirements. At Vargaluz, we understand the importance of having a quality electrical system and the need for modern conveniences to enjoy daily life. With many homes still having pre-1973 systems, the risk of breakdowns and malfunctions is much greater. To avoid any inconvenience, our team of experienced technicians are available 24/7 to provide any necessary electrical services. Let us take the hassle out of your home maintenance and allow you to focus on the more important aspects of life.
Experienced Electrician in and around Mijas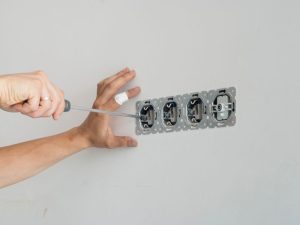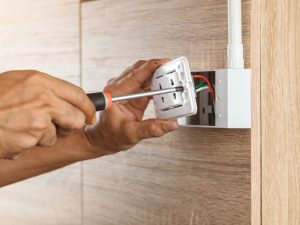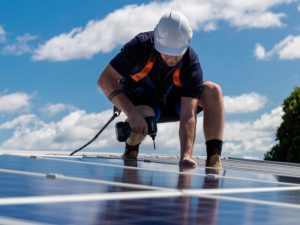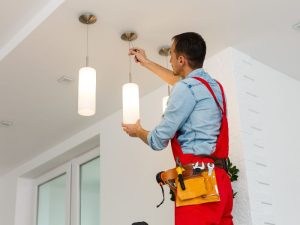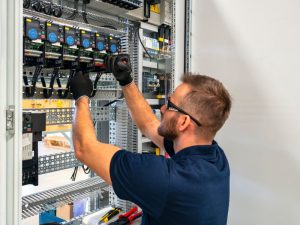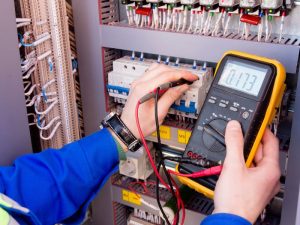 FAQ
pricing
Emergency Callouts
€65-80
Price depending on the time of the day and your location.
Please Fill Out The Form or send us a Whatsapp message with supporting images and a small description of the work you require.
General Installations
€55-70
Price depending on the time of the day and your location.
Please Fill Out The Form or send us a Whatsapp message with supporting images and a small description of the work you require.
5.0 Rating From 3 Reviews.
A good electrician is hard to find. It is clear that these guys have a vast amount of knowledge that has been gathered from Hungary and England.
I filled out the form on the website. They replied in 30 minutes and fixed my faulty socket so I could use my fridge. Many thanks Russel M
I was having an issue with my lights, which had been installed by someone else. I sent a WhatsApp message with some pictures of the problem, and Greg got back to me right away. He arrived the same day to help out, and it turned out that the lights had been installed incorrectly. I was so grateful that he was able to come so quickly and sort out the issue. I was happy with the service.